Yamaha YX600 Radian Review
The Yamaha Radian (YX600) was a 600cc standard style motorcycle built in the mid to late 80's. It has a four cylinder engine that was a tuned down version of what Yamaha had in their sport bike, the Yamaha Seca, or XJ600.
For a mid 80's standard bike, the Radian's very good looking. Really the one ugly part is the square headlight, which I've seen switched out for a circular one before. That single upgrade improves the front profile significantly. The seat isn't a dumpy looking two plateau style seat that a lot of 80's standards had, and the tank and fender lines still look pretty updated. However, the paint jobs were not the most stylish.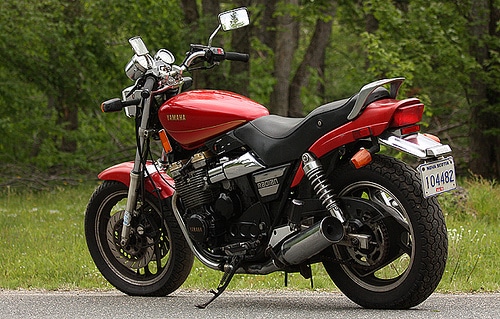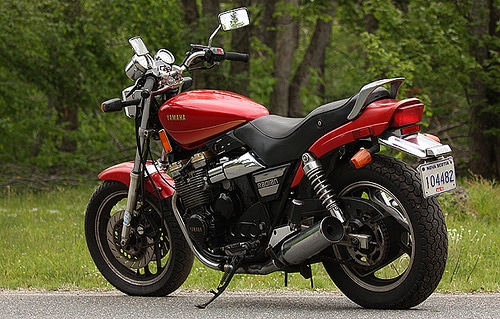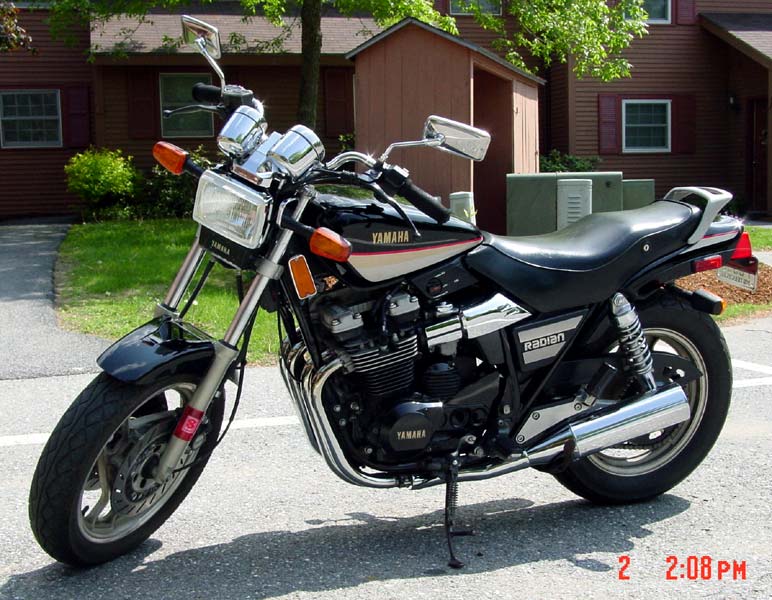 I had a chance to ride one of these today for a few hours, and it was a really enjoyable bike. I'm a big fan of the riding position. The footpegs are a tiny bit forward of directly underneath the rider. The bars are a nice height, the engine is very smooth. The gearbox was, even after 24k and almost 30 years, extremely tight and smooth. The characteristic clunk of some older gearboxes was non existent. No false neutrals and very easy to find neutral between first and second, even if stopped. Also it has 6 speeds!
The bike was light in the corners and provided good feedback, although the shocks on this particular bike were a bit worn. I think this may have helped create some of the jumpiness I had over some bumps. The bike itself only weighs about 425 lbs dry, and the seat is relatively low. Supposedly the seat is 30.5 " inches – but I'm skeptical of those numbers, it felt a lot lower to the ground to me. The old suspension might have reduced it by a half inch or so, but it felt more like 29 inches high to me. The dual front discs provided plenty of stopping power – they're a real strength. I had a 90's K75 that weighed 125lbs more and only has a single front disc. The rear does have a drum though.
There were a few things I didn't like so much about the bike. Most of these things boil down to preference though. The first is the engine. It's a great engine, don't get me wrong, it does have really good power. That being said, the engine, while being a detuned version of a sport bike engine, is still very dependent on high revving. It can cruise at lower rpms fine, but it definitely wants to rev. It sounds like an Indy car, it really has a ferocious roar. Personally, I like bikes that have satisfying torque at lower rpms, even if the majority of the power is up high. For some people, this might be exactly what they're looking for; a sport bike heart to a standard style motorcycle.
The second con, and surely after more time on the bike you would get used to it, is the foot shifter itself. The shifting lever isn't very wide, and it's tucked very close into the bike. Sometimes I would miss the shifter with my foot when trying to downshift after having had my foot away from the shifter for a bit.
Another small con, is the valve adjustment process on these engines. I had a Seca II in the past (with the same engine), and unlike many other motorcycles and some cars, you can't simply adjust the valve clearance by loosening a lock but and backing off a screw. In these engines you need to remove and replace small cylindrical shims, which you need to measure out and order. You can get by without taking the cam off with a special tool, but it's much more of a pain than it has to be. You also have to wait a week or so until the correct shims arrive.
All in all at the prices you see these bikes going for, they're a steal. The shear power and revvyness of this bike render it not the best choice for beginners, but it's also not the worst. I wouldn't mind owning one of these myself, and perhaps, if the stars align, one might fall into my lap sometime.